DIAGNOSTIC COMPLEXITY MADE SIMPLE
Science teaches us to doubt. Not to have prejudices or monolithic beliefs.
Only in this way can we allow ourselves to dare, to seek new answers and experiment with new uses. In this sense, our work is exciting and extremely creative, which can lead us to see what has not yet been seen.
Doing research is this: try, fail, try again, until you get to intuition, understanding, regulation, demonstration.

Our challenge is to transform research into concrete results, to find innovative and technologically advanced solutions, but at the same time made simpler and more accessible, to meet people's health and well-being needs.
Stark COVID-19
Portable Antigen Lab®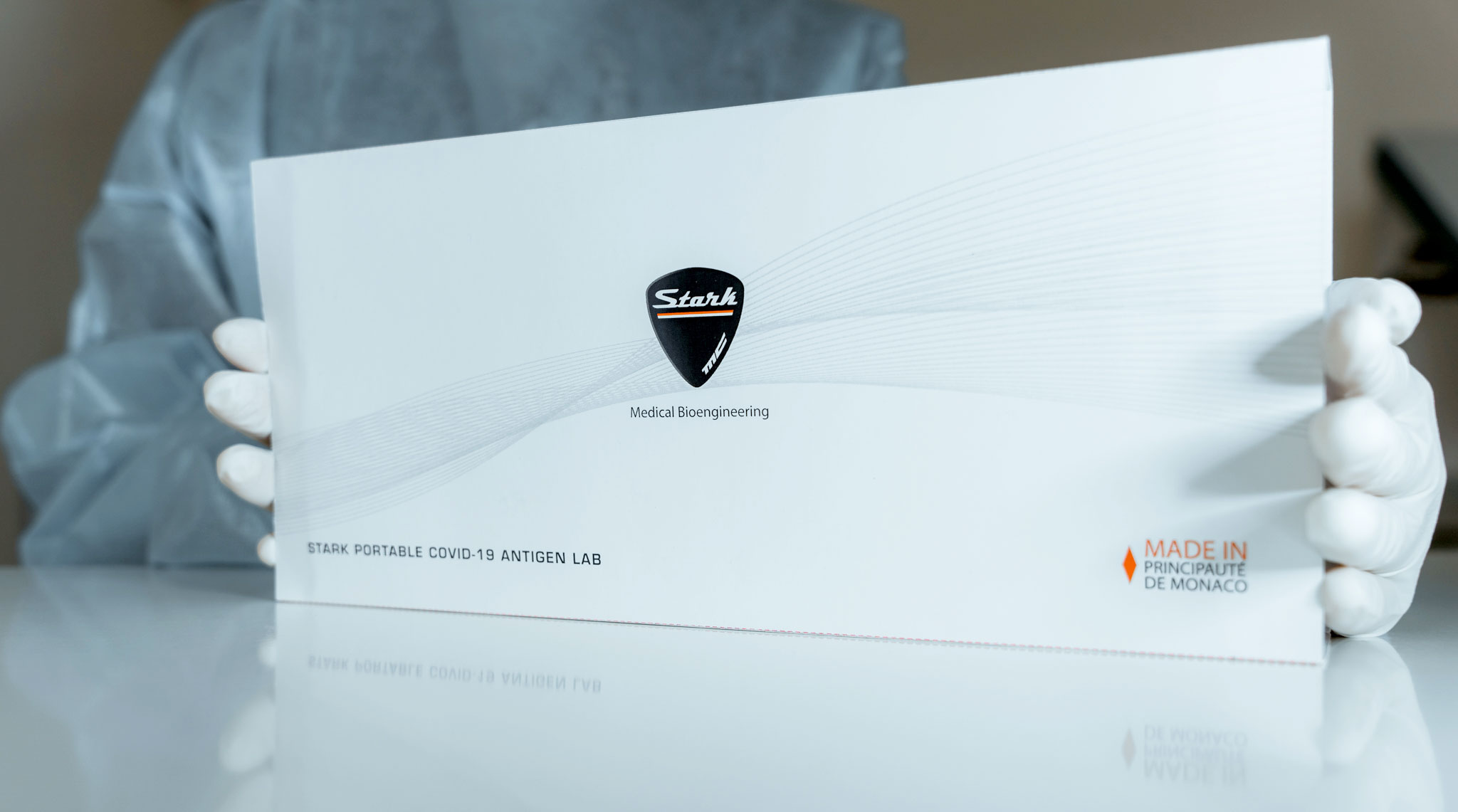 An IVD, CE-certified, rapid semi-quantitative analytical immunoassay with chemocolorimetric response. The target markers are for the nucleocapsid (NCS SARS-CoV2), which is therefore not affected by genetic mutations observed in rising variants around the world (i.e., Brazilian, British, South African variants).
·       Results: 29 minutes
·       Sensitivity results: 100%
·       Specificity results: 96%
·       Limit of detection 3.7 x 10-5 Mol / ml Sars-CoV-2 virus
·       Can be performed at the point of care by a non-specialized healthcare professional. Please see also other technical / clinical information in the IFU and clinical study reports attached
Early diagnosis of cancer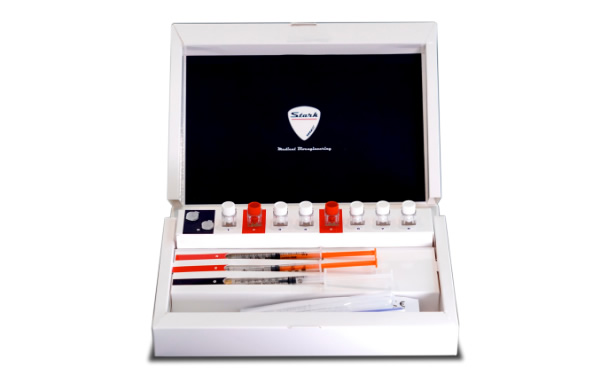 After years of effort and investment in research, stark is proud to present the first portable laboratory for the research of antigens specific for oral cancer. This innovative test allows for the first time to make non-invasive diagnosis next to the patient and in just 30 minutes of oral cancer with a sensitivity and specificity equal to that of invasive biopsy. This test can be used in a targeted way for the differential diagnosis of an open ulcer or oral lesion. It can also be used for screening in a population with high risk factors such as age, alcohol, smoking, the presence of precancerous lesions, prosthesis wearers, especially in geographic areas with a high incidence. The early diagnosis of cancer is today the most effective weapon in the hands of the health system against the scourge of our century.