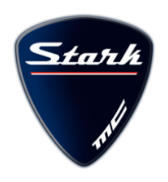 THETIKoss
BTCP pure bone substitute 100% synthetic no immunogenicity and avoids problems associated with the use of bone bank or bones of animal origin such as the risk of transmission of disease, known or unknown, or reactions due to a foreign body related antigens proteins undistorted purification processes such as contaminants, collagen, fibrin, bone matrix proteins.
Advantages:
Due to a manufacturing process different from other products consisting of Beta-TCP on the market, have a greater mechanical strength and allow greater and maintaining longer the regenerated volumes.

Due to their rounded shape, Beta-TCP particles and aggregates reduce the risk of inflammatory response and reduce the risk of micro delicate anatomical structures injury, such as Schneider membrane. Also, due to the shape it stabilizes into the defect.

Due to their interconnected microporosity it shows a high wettability and can be easily combined with blood, PRP, bone marrow aspirate, etc.

After watering with saline, antibiotics, blood and its derivatives, the granules Osprolife show a high cohesion and can be entered easily with a spatula simple inside the defect without falling. Within the defect it can be modeled by means of a gauze holding position.

They are supplied sterile in a jar and can thus be combined with autogenous bone liquids directly into the jar.

Due to their composition, they are naturally radiopaque and allows a certain radiographic follow up, faster and less invasive for the patient.
Fields of application:
Maintain the ridge volume after extraction
Elevation of the maxillary sinus
Broadening the thin ridge
Remodeling of bone defects
Increase the volume